Pinstriping has been used for centuries as ornamentation, on furniture, musical instruments, carriages, bicycles, signs and early motor vehicles. The beauty of pinstriping is it has no set guidelines.  Pinstriping is the perfect compliment, ideal for enhancing multicolored schemes as well as solid colors.  The thin lines enhance the contours and shape of vehicle body lines. It not only adds personalization but also life to your ride.
Contact us today and get striping.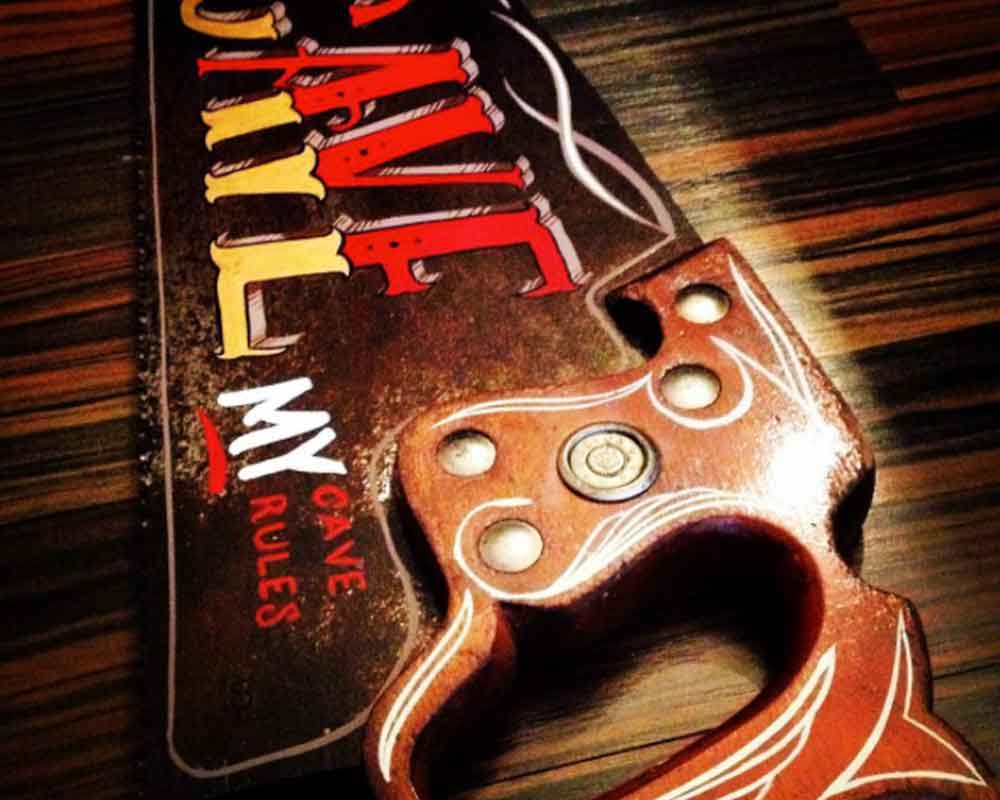 PINSTRIPING ON "MAN CAVE" SIGN
This hand painted sign on a vintage saw was commissioned for a man cave. The pinstriping mirrors the traditional custom style.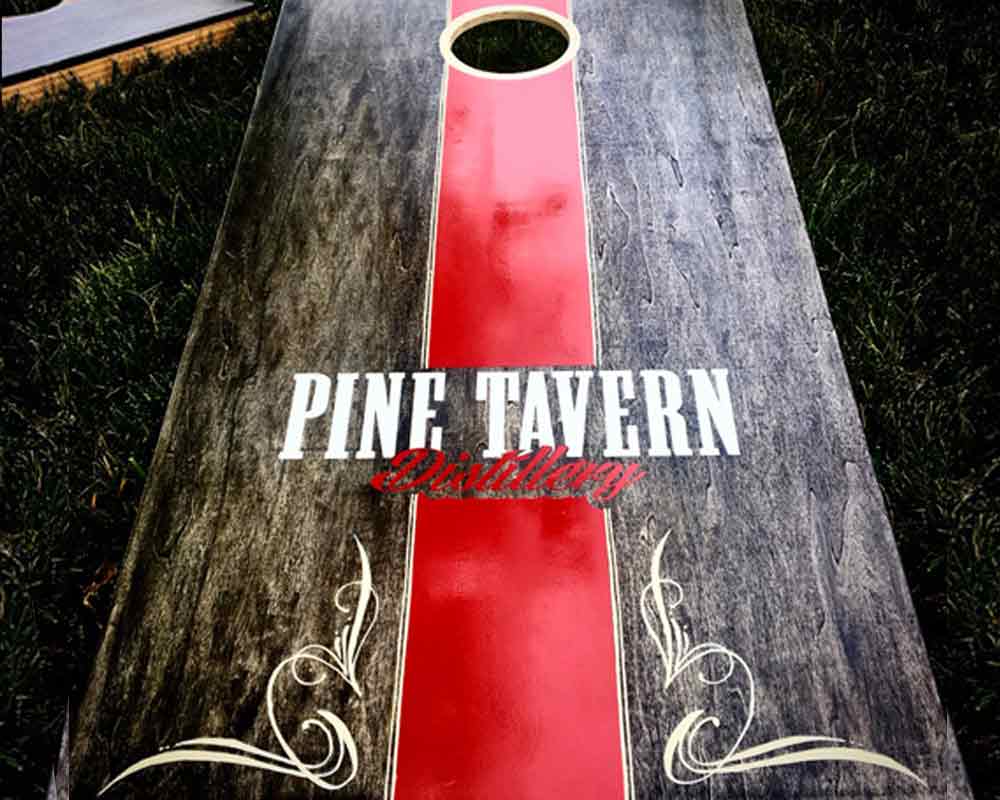 PINSTRIPING ON CUSTOM CORN HOLE BOARDS
Hand painted corn hole boards for Pine Tavern.  Fully custom stained painted and pinstriped to match their branding.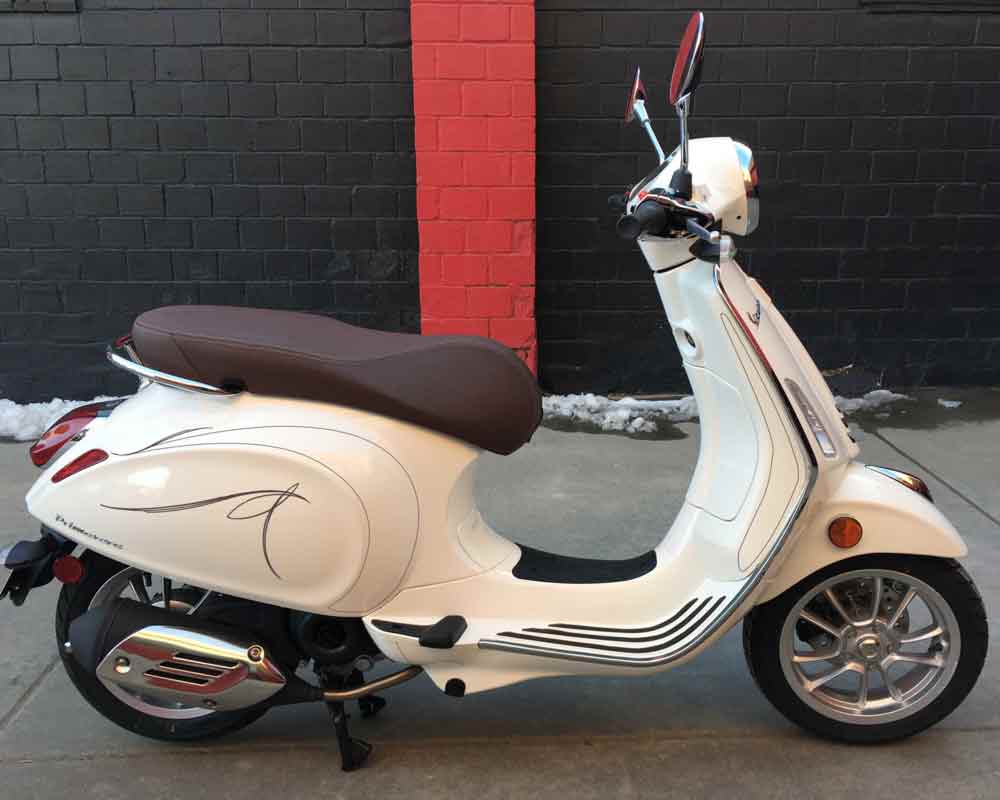 PINSTRIPING ON VESPA
Slick dark chocolate brown pinstriping riding the contours of this beautiful bike gives it an elegant vintage styling.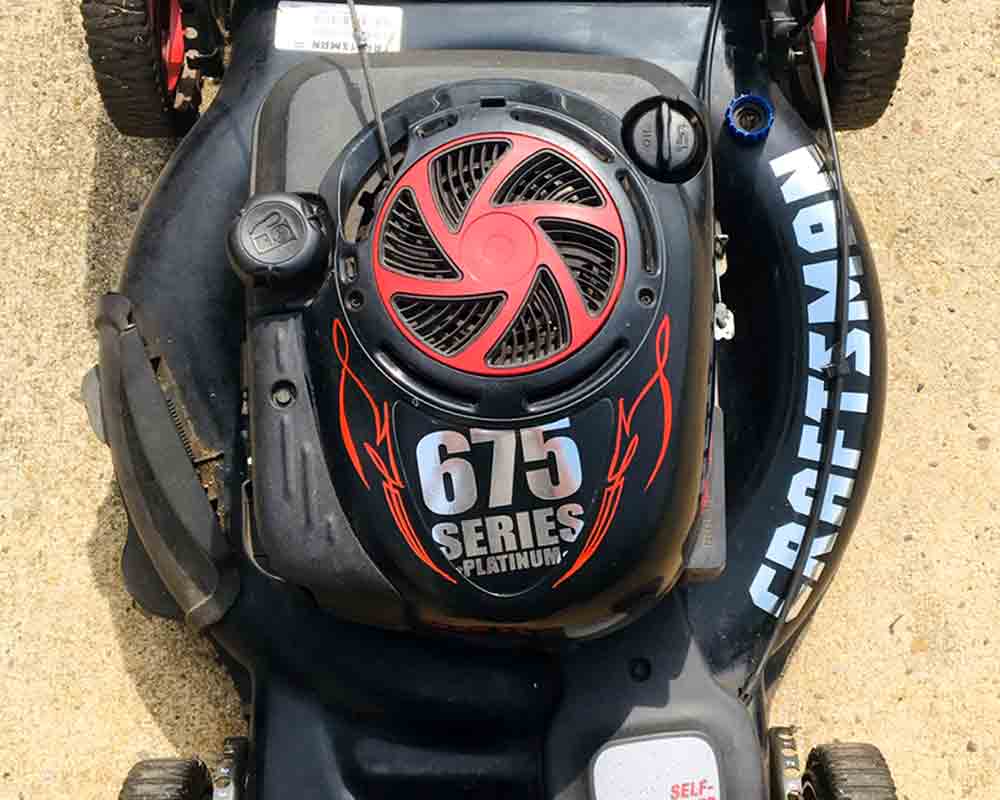 CUSTOM GRAPHICS PACKAGE & PINSTRIPING
This one was fun to do.  Fire red hand painted classic style striping on black lawn mower gives it an aggressive "hot rod" flavor.    
PINSTRIPING ON GIRLS FURNITURE
Fully hand painted bench/toy chest gave this little girls room an elegant show piece. 
PINSTRIPED HEADPHONES
Silver bird like accent on some aviator headphones was a nice compliment.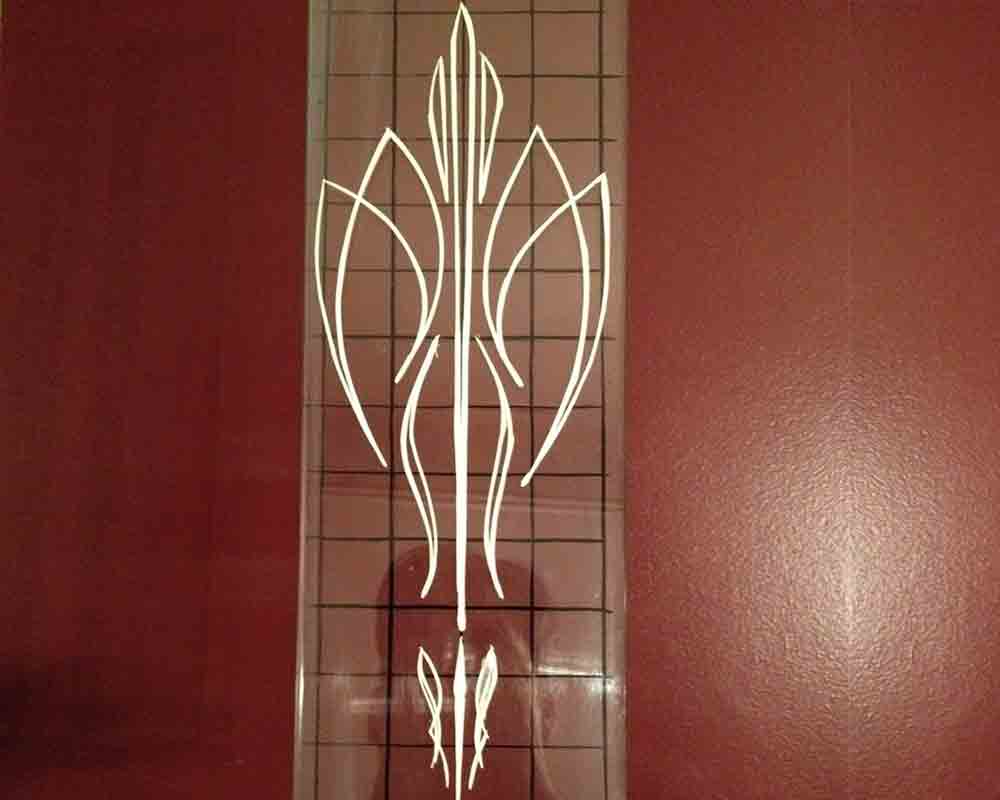 PINSTRIPING PRACTICE PIECE
Just some practice work.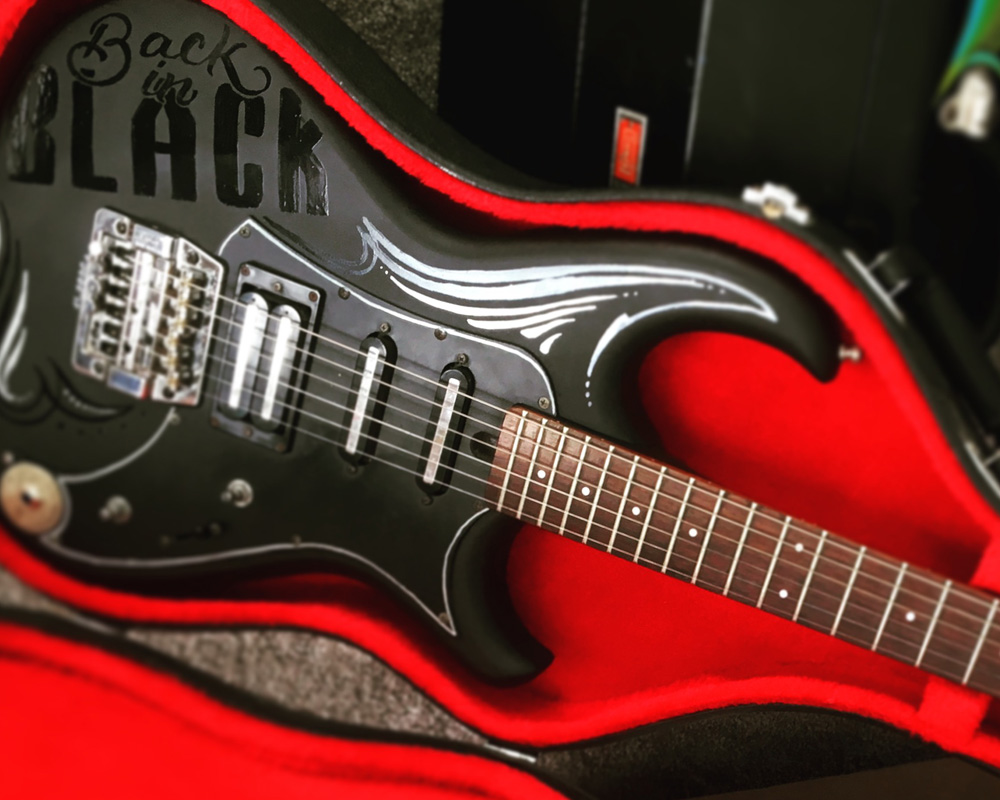 HAND PAINTED & STRIPED GUITAR
Hand painted guitar for painted guitar contest. Went with the classic rock AC/DC theme to this striping.